Angelika's Highlight Coaching Card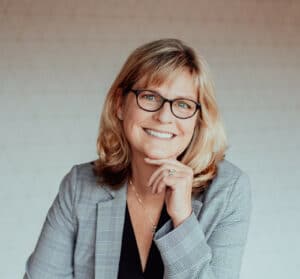 Coach Angelika
Location:  Oregon, USA
Why do you like coaching family business?
My career has been centered around family business; in fact, I was born into a family business. The experience I had facing the challenges innate to family business, inspired me to learn how to do it better. I then applied that knowledge in my coaching to help others. Both families and businesses operate as a system. My strengths lie in seeing the bigger picture and how one factor influences the others. I enjoy problem-solving from a systems perspective.
What would clients say are the best attributes of your coaching style?
Clients often express that I am a good listener, honest, easy to talk to, and trustworthy. I ask key questions, the kind that help my clients see old problems in a new way. That is what helps clients find their path forward.
What is your coaching education or approach?
I earned my Leadership Coaching Certification through The Georgetown University, School of Continuing Studies – Institute for Transformational Leadership. Where I developed deeper listening and supportive presence skills.
What are your hobbies and other interesting facts?
As a mom, I enjoy supporting my young adult kids as they journey into adulthood and career paths. I live in Oregon, near the mountains, and enjoy hiking with my two yellow labs, Josie and Maeve. In the summer, we gather with family and special friends at the lake and enjoy boating and wake surfing. 
Every chance I get I am listening to or reading a book and enjoy great conversations with coaching colleagues.
Is there anything else you'd like potential clients to know?
To be coached may sound like a luxury, but it's not reserved for the rich and famous. Every life can be enriched by a greater level of self-awareness and perspective that a little bit of coaching can bring. In fact, beyond career, all life roles are enhanced when, through coaching, your brain is trained for flexibility and unhelpful patterns are shed.