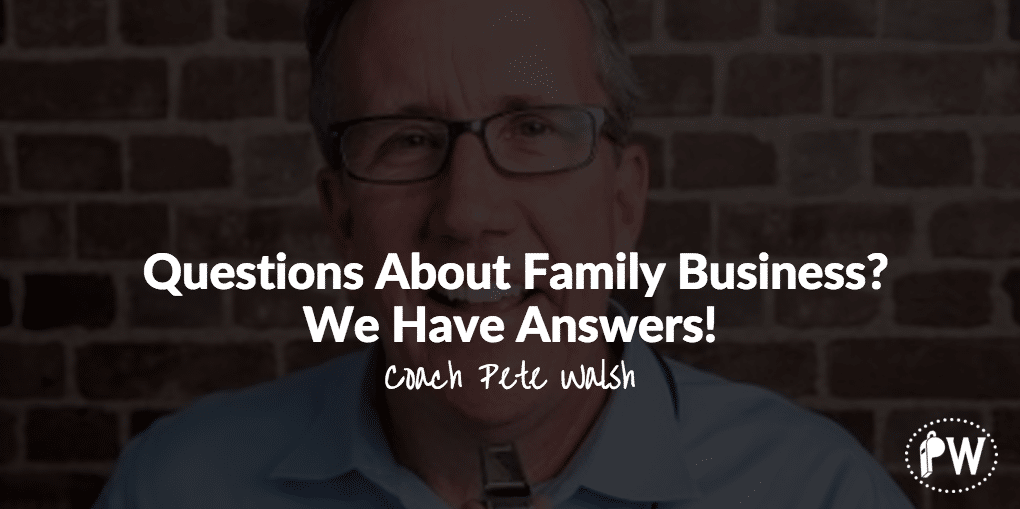 Do any of these statements sound like your experiences in your family business?
I'm not sure if I want to stay in the family business.
I'm always fighting with my sister or brother.
I can't ever see eye-to-eye with my dad.
I'm afraid to approach my parents with a new idea.
I don't think I'm being paid fairly.
I want to learn how to become a better leader and have more confidence.
These are many feelings and outlooks people in family businesses have that you too might experience ~ there are numerous complex situations that keep us frozen and do not allow us to take the initial steps to change – but we're here to help you get started!
If you have a question for Coach Pete Walsh, please feel free to submit it below, and he'll get back with you shortly.
Questions others are asking about their family businesses to Coach Pete.