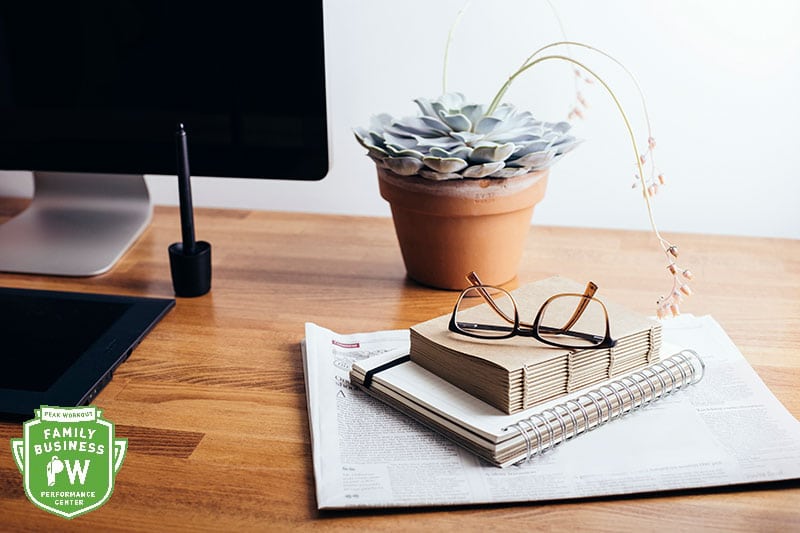 Throughout the month, Coach Pete seeks out strong players in the family business world in order to bring you real stories of real family business professionals to inspire, drive and lead you forward. From the stories of legacy builders to examples of outstanding succession planning, the star players Coach Pete comes across are navigating the game with confidence and wisdom. Check out a few of the Coach's Best Plays in this month's roundup:
Ignoring succession in the family business can be a really bad mistake for so many successful entrepreneurs who keep "kicking the can down the road" and ultimately jeopardize their retirement plans and the sustainability of the family business.
Below are great articles with the stark reality about the number of businesses will be transitioning over the next 10 years.  Founders continue to avoid the succession conversation for a variety of reasons.
Most families can benefit from having an outside facilitator with a proven process to help families steered through the inherent complexities of naming a successor.  Having an outside perspective can take the pressure off of the founder and provide insights from other family business success and failures. Check out the article here. 
Creating a long-term plan and regular communication will set your family on the right path for success in the succession process.
Talking to each other on a regular basis and realizing that next generation family members change their mind are two of the steps outlined in this next great article about family business succession. 
Creating job descriptions ignites serious fireworks in a family business! I found this great article with good counsel about how to begin to make the transition to more formalizing job descriptions in a family business. Older family members bristle at the idea of creating job descriptions – but it's the right thing to do as a family moves to the next chapter of family business success.
An MBA in entrepreneurship and family enterprise could be a great degree for family members trying to hedge their bet against failure in the family business.  This article talks about a new MBA program that gives students exposure to learning from successful family business leaders. 
Visit our blog for more great articles on family business concerns, family business growth, family business performance, family business succession and more!