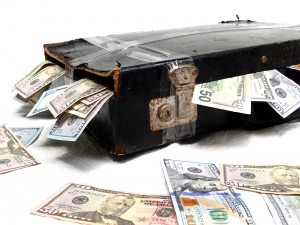 Having worked with family businesses all over the country in a variety of industries and company sizes, I've had the privilege to see some of the best practices and worst practices of family businesses.
Best practice— paying family members based upon contribution and market scale.
Worst practice— paying family members equally to avoid conflict & hurt feelings.
The equal pay strategy is certainly easier in the short run but carries with it many long-term liabilities.  With this strategy you're usually overpaying some people and underpaying others both of which are bad for the business and the family members.
Overpaying gives people an inflated sense of self worth.  Underpaying gives people great fuel for resentment and eventually departure from the family business.
The best run family businesses distinguish between compensation for service and compensation for ownership.  By separating out these two types of compensation it enables families to focus on paying family members based upon the market scale for their positions.
As example: If a real estate development company employs a controller and a salesman, the market might dictate that the controller be paid $75,000- $100,000 yet the competitive market rate for real estate salesman is a base salary and commission that totals $150,000.
Siblings should be encouraged to gravitate to positions that first and foremost match their natural talent, ability and, hopefully, their passion.  The most successful family businesses focus on making decisions that are good for the business first (putting the right people in the right seat on the bus) and secondly trying to make decisions that are good for the family.
Compensating based upon market rate provides a nice compass for compensation decisions.  The family could add some additional premium for the inherent trust and loyalty that comes with a family member but that shouldn't deviate wildly from following market scales for positions.
The family can use compensation for owners to bonus family members with other discretionary decision-making.
Don't take the easy way out.  Adopt the strategy that compensates family members based upon the market rate for the position.  This strategy will position the family in a much better place if and when further generations show up and start wanting to work in the family business.
The pay based upon position and strategy also encourages family members to finish their college educations and pursue further credentials and certifications. All of this will make for a stronger business and stronger family.
Here's a short, somewhat playful video my son and I made about family business compensation.
As always, I'd love to get your input on this and other subjects!  Play your family's potential!