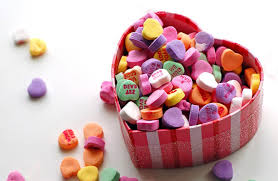 I am a romantic, I admit it. "Life is short" has been my perspective since my father and two brothers were gone by the time I was 28. We spend such a huge part of our lives at work, why not be relentless in the pursuit of happiness at work?
When it comes to the family business there isn't a more complex potential love – hate relationship in the universe! The potential for extraordinary happiness and success and the landmines of trouble at every turn; sibling rivalries, family baggage, nutty in-laws and staying competitive in the fiercely competitive world of business.
Think of the family business relationship like any other long-term relationship – it requires commitment, hard work, resilience, creativity and romance. You have to keep finding ways to keep the relationship healthy and vibrant. Try on new work roles, keep training and educating everyone on the team to new ways of seeing the world and working together.
Get fluent in emotional intelligence because at the end of the day we are social animals. Breakdowns in the business family usually start with an inability to communicate with each other. Families are notorious for lacking the fundamental skill of having difficult conversations. Ellen Miley Perry says it so clearly in her book Wealth of Possibilities that while business families are great are creating financial fluency they are sorely lacking in "emotional fluency"
The brain scientists are doing great work showing us now with new forms of imaging how our words actually turn off or turn on the creative parts of our brains. That explains why I see so many families literally get stuck when they start verbally sparring and then it all spirals into a big mess that often times causes long term scarring in the family landscape or even worse the end of the family business!
We keep encouraging families to see the need for skill building and training in communication, and business acumen as a prerequisite for being in a business family. The family business is a fertile ground for challenges and disappointments yet so many families allow their family to go into that "family business adventure land" with little or no skills or training.  Family members who have little experience in dealing with the tough decisions common in business are left feeling hurt and mistreated.
Make your family learn the language of collaboration and cooperation and be relentless is making the family business experience something that is exciting and life affirming. Keep working hard at it, training, building muscle, being creative in keeping it fresh and alive.
I see many families that are in love with the family business; its heritage, its legacy and its future potential. Like any romance it takes commitment, creativity and a warm heart!