Sneaks up quick
Want strong productive kids
Problem – are they best equipped
Future roles and compensation
Employment policy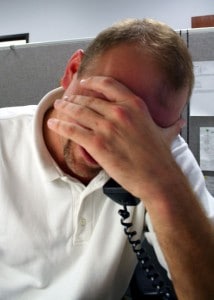 What happens when a member of the next generation decides to quit college and come to work for the family business?
In most cases the family reluctantly gives in and the family member begins working in the business.
The family has just done a huge disservice to the young person, the family and the business. For most families it all happens so quickly no one has time to stop and think it through.
Nobody wants to make the family angry. Everyone knows it's probably not the right thing to do yet they do it. It's easier to just give in than to take a hard line.
This situation comes up often and it is going to continue to be even more commonplace as more family businesses reach the next stage of their families longevity. Allowing some members to join the business without education or outside experience can be a huge problem for the family and the business success.
To avert this landmine, we work with families to develop their thinking around family employment years before the first next gen graduates from high school. Getting out ahead of this issue allows the family to discuss and formulate their ideas in a calm and rational state of mind.
Once the next gens start hitting college age their parents are already stressed out trying to raise teenagers. Imagine then trying to be the one who suggests the family creates an employment policy – right at the moment when your brothers kid wants to join the business. Emotions erupt and families get hurt.
A well thought out and well written employment policy helps create a path for young people to try before just jumping on the family business path. I've met many 45 year olds who still wonder "what if" they had worked somewhere besides the family business.
Conversely, when we have successfully helped families implement their employment policy, it has served as a "firewall" to force the next gen to go out and swim on their own for awhile before they even begin considering a career in the family business. I've seen hesitant young people become more self-assured young professionals as a result of having to work for someone other than their father or mother.
A good employment policy covers:
Conditions of full time employment in the business
The requirements to become a manager or leader in the business
The challenges of wearing 2 hats, owner and worker