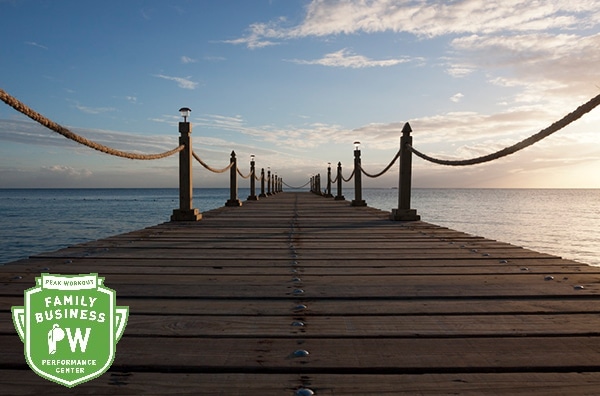 American family businesses, both small and large, exist within a consistent realm of change. Within both family businesses and corporate companies, American businesses have to endure a stream of unpredictable changes, from losing employees and clients to gaining traction, obtaining new customers and adopting new missions. When goals have been the same for a while, but the method of obtaining them has not proved successful, either the method then needs to change, or the goals do.
Business leaders have to identify such areas and successfully lead those within the company to either adapt to the changes that have occurred or play a strong role in the changes that need to happen. Successful business leaders inspire their employees, give them direction and encourage members of the company to move forward with confidence. But these time-tested principles are no longer the only tools successful business leaders are using to move forward.
The Future of Family Business Leaderships
Because of the past (and current) decade's uncertain economic climate, the common traits of successful business leaders have begun to change. The traditional view that business leaders need to have a brutal, dog-eat-dog mentality has waned. In the past few years, business leaders have emerged who seek to empathize, understand and to grow with employees and clients – and they've experienced nothing but success.
There is a new-old mentality now taking over the corporate climate and permeating markets like a breath of fresh air: one of humility, old-fashioned customer service and a pride in what you offer as a company. Sure, it can sound idealistic, but as clients search to get the most for their money and spend consciously, businesses have to find a way to offer quality service, and that includes empathizing, going above and beyond and feeling confident about your product.
Know Your Product – But Know Who It Helps First
Business leaders have always understood how their product or service can aid the target clientele. The most successful business leaders find joy in the product and joy in sharing it. One way to inspire employees to be successful is to teach them to enjoy the product and enjoy sharing it, as well – but this doesn't always work, of course.
There is a company out there for everything, and if it's not here yet, it will exist within the next decade. Technology allows businesses to reach out to anyone and everyone without regards to geographic limitations. This allows businesses to dig into niches most people don't even realize exist, providing opportunities in every corner of the world and building futures for millions. These businesses are not mom-and-pop corner stores, but one way these niche companies find success in the marketplace is by acting like one. In the end, no matter how broad or niche your company offerings may be, your clients will return if you believe in good old-fashioned customer service and if you know exactly how your product or service can benefit and change the life of the person who purchases it.
Teaching your employees to understand the impact they are making is a different way of motivating them – much different than simply teaching them how to use the product or service and how to sell it. The future of business leadership relies on leaders who educate themselves, their employees and their clients on the honest benefits of their product or services. These business leaders don't stand aloof and don't just inspire – they educate, demonstrate and openly communicate.
Good Old-Fashioned Customer Service is Back
Customer service is not just a title, and it's not just a way of dealing with the people who spend money with your company. Customer service, at its core, is a way of getting to know your customer, meeting their needs and helping them in any way your business is set to help. Solid customer service is when the customer feels pleased with the fact that he or she spent money to buy your product or use your services. And at the end of a long and unpleasant recession, money is exactly what people's biggest concern is.
The way that people spend their money has changed. The reason that stores still continue to close when the recession is over is because many people don't buy things as quickly and as absentmindedly as they used to. Conscious shopping is a new trend, but also a new lifestyle, and it means that people want to know from whom they're buying, where their money is now heading, and whom their money is benefitting. Big box stores are suffering as more and more consumers desire quality services and products.
So what is one way the business leaders of the future can answer this customer lifestyle? Business leaders need to not only offer their clients quality services and products, but also begin teaching employees the importance of the principle, not matter how large or small the company is.
If an employee cares about where his money goes, he will understand that the client also cares. Employees need not just empathize with the client – they need to understand the client, reach out to the client and think like the client as much as possible. This trend has already begun to emerge, pushing companies forward into a new realm of personalized customer service. Large and small family business leaders are adapting to the needs of conscious shoppers – and it shows.
It Takes a Village
A final trend in the future of business leadership is community. Communities grow through the development of loving relationships, group activities and common goals. When a company takes care of its employees, employees are more satisfied and more inclined to build community with one another, which allows for the cultivation of common goals.
Modern business leaders tend to be one step ahead of their company's communities, however – today, many businesses implement company goals with different methods that are both creative and encouraging. It could be through providing generous benefits, time off on Fridays or simply through encouraging emails, meetings or talks. What business leaders of the future understand is that the company cannot function prosperously when even one employee is dissatisfied. It takes a village to raise a child – it takes a small metropolis to develop a successful and flourishing company.