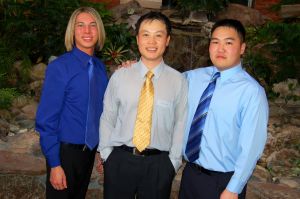 One of the most common patterns we find when working with family businesses is an inconsistent standard of accountability among siblings.  Some siblings push hard to produce high levels of results and other siblings live on their birthright as a safe excuse for mediocre performance. 
Most families are terrified of the consequences of shining a light on the inconsistent business results. Yet failing to do so only perpetuates the problem and puts the family and family business success at risk.
The high producing siblings usually try to engage the family in the conversation but too often it's seen as a self-serving agenda aimed at furthering one's own success.  Our experience has been that the high producing sibling is simply trying to push the family business to higher levels of performance and long-term success.
Watch this short video to help your family understand the need for a culture of accountability.
In most cases, the best way to create stronger accountability is to involve a wider audience in the conversation. The under performing siblings will be more open to the conversation when it's being led by someone other than their competing sibling.  Many times the conversation needs to be driven by trusted family advisors or industry experts.
To get your family started on the conversation for accountability here is a short exercise that can be downloaded free.
Families need to understand that business today is a highly competitive sport.  Setting a high standard for business results is a key to long-term business sustainability.  We see families that refuse to deal with the accountability issue only to set their family on a path to eventual family business failure.
Do whatever it takes to get the conversation started, identify a few action steps to move accountability forward and ensure the families long-term success.
Successful families know that accountability conversation takes time and consistent effort.  It's important not to place blame or attack family members' character in the process.  Start slow, be courageous, be persistent and you'll play to your family's potential!