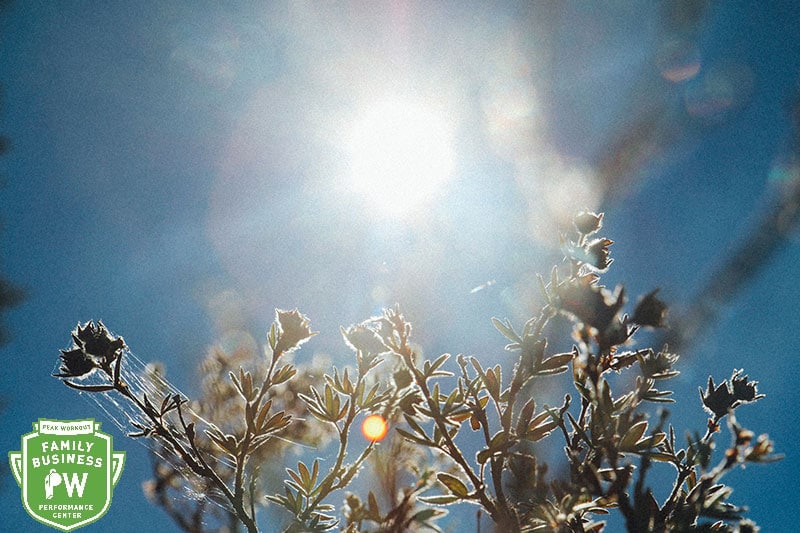 Maintaining harmonious employee relations, planning for the future, and instituting leadership development programs are a vital part of any successful business plan. When the employees are related, however, and the pool of future leaders share names and relationships, transitioning to a new structure may be difficult. Rivalry can exist between "shirt-tail relatives" just as easily as between siblings. It does not have to be so, but it is naive to assume that business can continue in the same old way through succeeding generations.
Transitioning to a new cadre of leaders can be one the most difficult family business challenges. Letting go is a learned trait, and a difficult one at that. Mining the talents of dedicated employees and younger leaders involves acknowledging that the business climate does not remain static. Emerging trends are frequently identified more readily by the next generation; they are also tomorrow's primary consumers. In order to survive and thrive, a family business must adapt to those realities.
The Face of Future Business
There is no denying that the digital age has changed the way business is transacted, no matter what the field. Retail firms and service companies, real estate sales and manufacturing plants, even restaurants and news organizations have had to adapt to the "plugged-in" aspect of life and business in the modern world.
Users and consumers in today's market are much more concerned than ever before about the total picture. In addition to having no tolerance for products and information that is not readily available, there is an increasing demand for accountability. Widespread disdain is expressed for businesses that focuses solely on profit. Accountability, social justice, cultural awareness, and environmental responsibility are huge pluses in public perception.
Consumer experience is vital. You can bet that a bad buying experience, be it a faulty product, substandard service or late delivery, will be widely communicated. In the same vein, satisfactory performance is likely to go unnoticed, but stellar service and innovation will attract attention and may win you lifelong supporters. To assure continuing success, you must never lose sight of the fact that the end user controls your business fate.
Third, in the global market, visibility is vital. That means constant visibility and easy accessibility. But, there is a fine line to walk between "in your face" nuisance marketing and appropriate public relations. Learning to use social media to advantage will distinguish business leaders and successful firms of the future.
Planning to Succeed
For a family business, development of a succession plan is a key component for survival. Failure to develop and implement a plan is a primary reason that a third of family-owned businesses do not survive a second generation. Another third fail in the third generation. The concept of a family business dynasty to provide wealth and employment for an unending future is, for the most part, a myth.
There are some rules, however, for making it possible. Those rules include:
Clearly define your goals and be certain that the entire team is invested in the same mission. That makes it easier to identity future stars. Build on strengths and institute well-thought-out job descriptions. Commit things to writing, and formulate a timetable.
Understand and honor your company's target customer — again, seek input and consensus from your team, and remember that the customer is king.
Stick to the product line, service philosophy or customer base that built your success in the first place. Don't ever be afraid of growth, but have a detailed plan to support it. Remember, also, that timing is crucial.
Extend your range of influence, add new products, or expand services based on thorough study and a well-defined need. Adapt to changing conditions. But, never risk what you have to explore new territory without good reason.
Ask, Analyze, Act
These three words will serve you well as you sort out the future of your family enterprise. They work equally well for dealing with internal management options as they do in forecasting market trends and responding to overall business conditions.
Ask your associated family members (and other employees as well) about their vision for the business, how they view their roles and what they see as problems. Analyze the responses. Then, act decisively, hopefully with the full support of everyone involved.