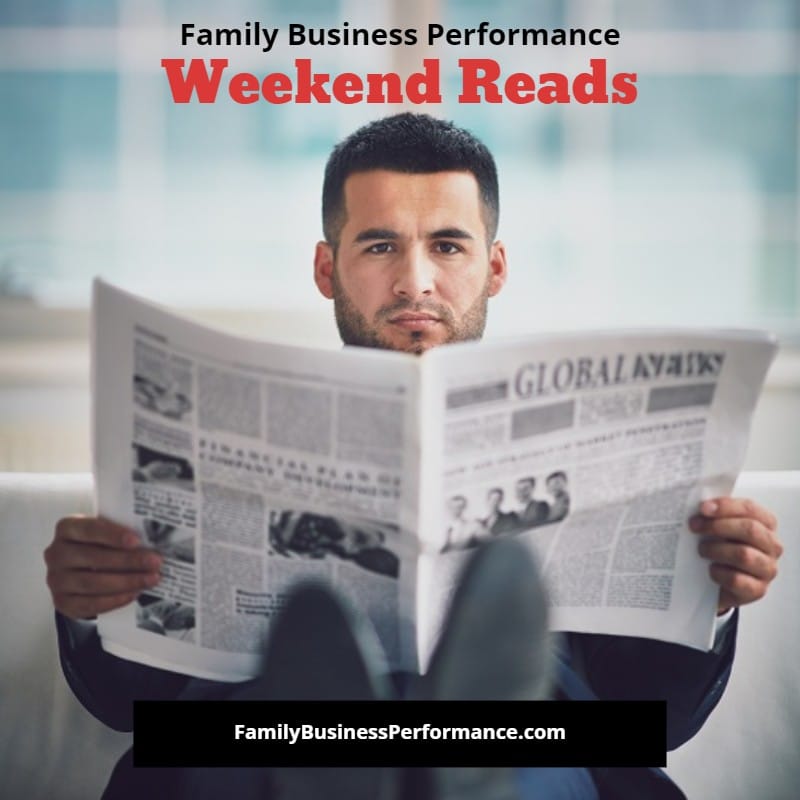 We recently completed another Fundamentals of Family Business Success program with a family group…it's so great to see families expand their business tool kit and have some real conversations about the family dynamics that can destroy a good business.
As the coach, I provide real-time, live coaching to teach the family how to talk straight with each other.
Let me know if you want to talk to the most recent family about what they got out of the program or if we can help you and your family grow some new muscle in this interactive and engaging coaching program.
Enjoy this week's bracket of family business articles.
Forbes
Succession Planning a Band for Family Business
By Russ Allan Prince
http://www.forbes.com/sites/russalanprince/2015/11/03/succession-planning-a-bane-for-family-businesses/
This article suggests the reason more family businesses do not have succession plans is that it causes conflict in the family business.
The Wall Street Journal
Succession-Planning Tips for Family-Owned Businesses
By Amelia Renkert-Thomas
http://www.wsj.com/articles/succession-planning-tips-for-family-owned-businesses-1446433522?alg=y

This article explains how being pro-active in succession planning can eliminate a good deal of family business conflict.
So you've created a successful family business. What now?
The National
By: Sabah Al Binali
http://www.thenational.ae/business/economy/so-youve-created-a-successful-family-business-what-now
You've created a successful family business.  Congratulations! Do you find yourself looking around and wondering where you go from here? Read this article for a few suggestions.
Nevada Business Decision Maker Magazine
Giving Family Members a Piece of the Business: Tips and Traps
By Steven Hollingworth
http://www.nevadabusiness.com/2015/11/giving-family-members-a-piece-of-the-business-tips-and-traps/
Thinking it is time to pass some of the family business to another family member or your children? This is a great article that outlines what you need to be aware of in the process.