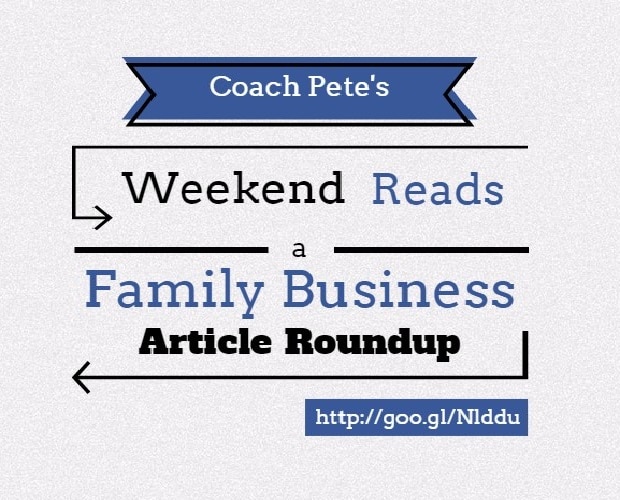 Enjoy this week's round up of family business articles.
Why Company Retreats are Valuable
Posted by Donna Parisi
http://goo.gl/wIf5N5
New York based, Likeable Local, embark on a successful company retreat and share their tips to making your retreat a grand slam.
Five family business cultural killers.
By: TONY KAYE
http://goo.gl/K2H5IR
This article elaborates on five key family business mistakes that can be detrimental to sustainable growth, and the key drivers of company culture that can lead to long-term success identified in a recent survey.  They definitely scored a goal with these findings.
Surviving the age-old ageing problem in family business
DAVID HARLAND
Business Spectator
http://goo.gl/CqKcFc
This is a thoughtful article on dealing with that inevitable time when the patriarch (or matriarch) of the family business needs to retire. How should the family bring up the subject and what if the head of the family refuses?