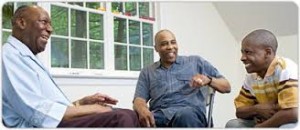 There is so much that needs to happen for a business family to thrive –
Developing good talent
having a solid business strategy
being able to execute in the highly competitive world of business

 
After spending the past 30 years in family business, I believe the root of everything is communication. In most cases when the family business begins to disintegrate I notice that communication has broken down.
Think about it. We use communication for just about everything:
collaborating and problem solving
deciding on direction
expressing expectations for working in the business or being together as a family
giving performance feedback
coaching and mentoring the team
expressing our complaints
expressing our appreciation

 
Yet too often families are just not great at communicating to each other. Perhaps because they have been together for so long they either feel like "they should know that by now" or "what difference will it make- it's not going to change anything". The fact of the matter is that families, especially business families need to keep growing and developing and one of the first and most critical steps is to being able to talk about it.
Human nature is to shut down, close up and hope it will all work out. I've seen so many examples of families that have imploded and invariably when I start asking questions about what's been happening they say something like "We stopped talking to each other a month ago"
START TALKING, KEEP TALKING, LEARN HOW TO EXPRESS YOURSELF. We are linguistic beings – words are the water we swim in. If the family is stuck, or doesn't have the skills to start talking again then they need to reach out for help!
************
Over the next several months I am going to be writing about communication skills and how to build stronger communication skills in a family. The brain scientists have proven we can "rewire" our brain. Business families need to make communication skill building a TOP priority to survival. Like building any other skill it will take some work, and will require a commitment to practice. We will break it down for you into small exercises so you can learn and become familiar with the most essential "speech acts" needed to work together.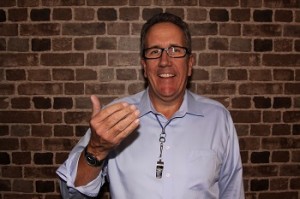 I hope you will come along on the journey. Email me and I'll make sure and notify you every time we add a new blog or exercise. I promise I won't call you or try to "sell" you anything. My life's mission is to help end family business suffering one family at a time. You and your family should make communication skill building a group exercise. Think about if I was trying to learn Spanish yet no one else in my family was trying to learn it — it would seriously hamper my ability to practice. Conversely, if you all start learning together your learning will be accelerated.
Families need to learn to speak to each other in productive ways. I am going to teach you how to be honest with each other in a way that is both brave and respectful. I hope you stick around and help ensure your family business success. If you send me any questions, a particular communication question or a topic you would like addressed, I will answer it personally.
Let's work together to help your team play to its' potential!