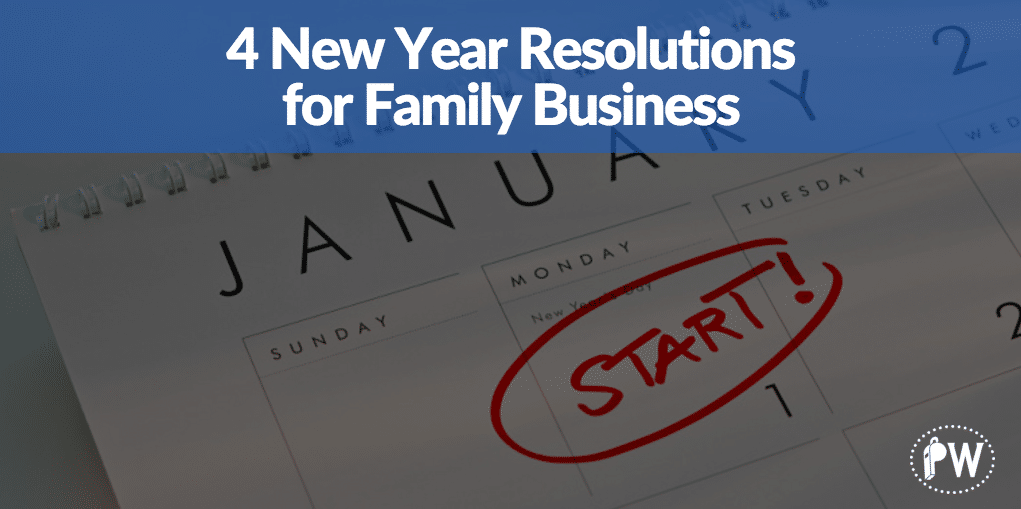 Working with families from Seattle to New York, I found it is predictable to find the same issues in most families. Here are my top 4 recommendations for you family business participants:
Commit to be better communicators
I haven't met a business team, or a family, that doesn't need to improve its communication skills. Be better listeners, ask better questions and learn to communicate clear expectations about what you want from each other. Communication is not that complicated, most people fall into bad habits and then accept the poor communication as normal. Poor communication is one the most common sources of family business conflict and strife. Demand more of yourself and your family.
Commit to compassion and forgiveness
People make mistakes, do things they later regret, and say things that can be hurtful. Welcome to being human. Successful families learn to forgive each other when something bad happens. They treat each other with compassion. Try to take the perspective that the other person is trying to do their best. Learn from your mistakes, create better-shared agreements as a family so the mistakes get minimized.
Commit to camaraderie
Families who work together tend to spend a lot of time together. Learn how to work hard and play hard. Nothing helps teamwork and communication like learning how to enjoy being a team. Make time for some fun occasionally at the family summer home or family events. Life's short- learning to enjoy each other is a skill – learn it.
Commit to practice
Every high-performing athlete or musician knows the only way to achieve and maintain excellent results is through practice. Think of your family business team like any other team trying to win every year — make practice a priority through daily, weekly and monthly huddles.
Being in a family business can be one of the most rewarding or frustrating experiences of your life. As you enter 2015 make a conscious choice to make it a great experience. Practice hard every day and commit to your desired results and you will make it happen!