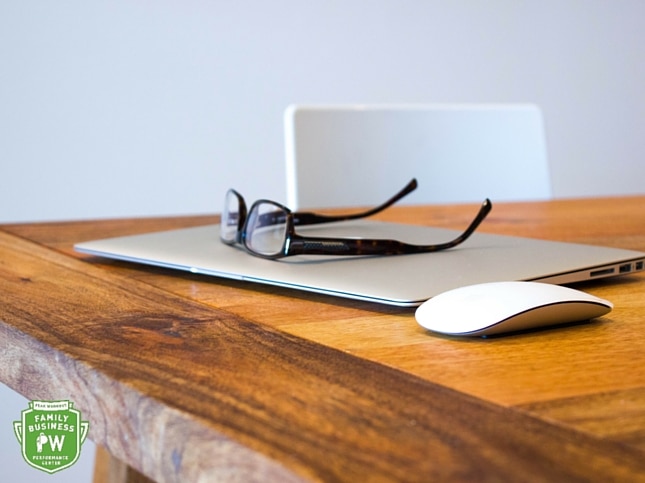 A substantial number of family-owned businesses do not have a clear plan for succession when the founder is ready to retire. Up to 42 percent of family-owned businesses have not chosen a successor for when the patriarch or matriarch leaves the business.  Often this is because the family leadership perceives the next generation as unready, unwilling, and/or unable to lead the business in their absence.  Rather than avoiding succession planning, family business management plans should make purposeful investments in developing the next generation of leadership so that when the time comes, they are ready to take the helm.
Step 1: Avoid the Most Common Succession Pitfalls
One of the worst assumptions a CEO can make is that his or her eldest child is automatically ready to take over the business should it become necessary.  Leadership skill is not a birthright and is often lacking in those who may be raised in a culture of wealth and entitlement. Likewise, the youngest family member may automatically be seen as the baby of the family, despite demonstrated leadership skill.
Seniority, rank, and gender have little to do with one's ability to lead your company into the coming decades. Developing leadership skills in all family members will ensure that when the time is right, someone is ready to step into a leadership role.
Step 2: Start Training New Leaders Early
Not all leadership training has to happen within the confines of the family business. Encourage younger family members to participate in employment experiences and activities that build the leadership skills they will need later in the business. Don't assume that they will learn all they need to in college.  An academic degree in business or a field related to your work is a great start, but don't look at it as the only training necessary. Real world employment outside of the family business can develop important skills such as accountability, resiliency, and provide a wide variety of experiences that will become a valuable cornerstone for future leadership roles.
Step 3: Provide Opportunities with Real Responsibility
Your next generation of leadership needs to have opportunities, either within or outside the family business, with real-life responsibility and accountability. Developing leaders must make have an opportunity to make complex decisions that have a real risk of failure in order to develop and flex their leadership muscles. Shielding young leaders from failure is one of the worst things a CEO can do. Failure, while unpleasant, provides an opportunity for reflection and growth. Protection from failure may be a result of purposeful decisions by the senior leadership or may be a side-effect of an autocratic leadership style that leaves very little actual responsibility on the coming generations.  Take the time to assess the actual responsibility endowed on the younger generations and make adjustments now if necessary.
Step 4: Provide Honest on the Job Feedback
No one wants to criticize the boss's son on the job, but without honest feedback from a superior, how can the next generation of leaders develop the on the job skills you need them to have? Feedback from the older generations can feel too much like criticism to the developing leaders who may turn a deaf ear to this valuable resource. Instead, enlist a trusted non-family member within the company to mentor your younger family members and provide them with constructive, critical, honest feedback about their job performance.
Step 5: Know When to Enlist Outside Help
If you feel like you will never be able to entrust your family business to your children, know that you are not alone.  Over 55 percent of CEOs 61 years old and older have not chosen a successor, often because they feel no one is qualified to lead the company.  These CEOs typically have been entrepreneurs who built the business from the ground up.  Entrepreneurs are often excellent risk takers and business managers but ineffective mentors and teachers themselves. An expert in the special dynamics that affect a family business can help you identify problems and develop concrete plans to overcome them.
If you are facing issues within your family business that you are not sure how to address, check out our video series where Coach Pete shares helpful tips to address sticky family situations and strengthen your family's business bond.