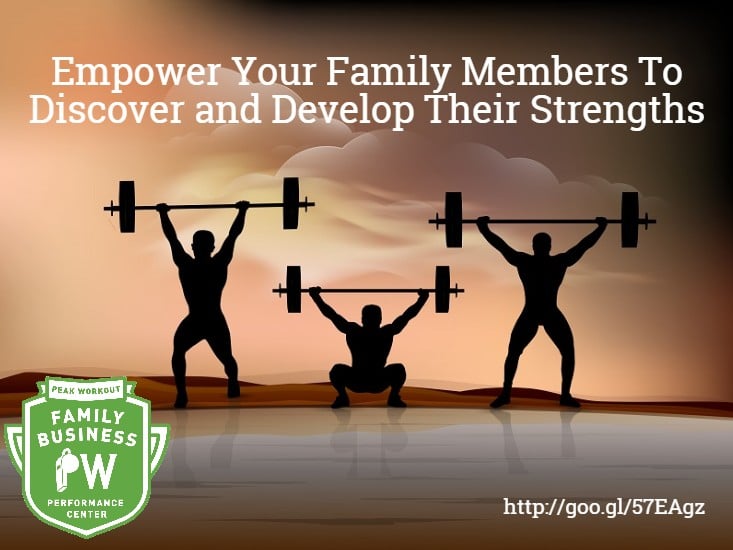 Do you have family members of your business team who does extremely well fulfilling their role in the family business? Do you think they are ready to advance and take on a larger role? They may be but as the family business leader, you need to help them discover and develop their strengths.
Your role is to encourage them to build their strengths and confidence. When you help family team members grow within the family business, you will empower them to take on more responsibility and make better decisions. So, how do you do it?
Help Your Family Learn and Develop Their Current Skills
They may feel their skills are under-utilized and, therefore, doubt their abilities. As a family business manager, you need to help them improve and allow them to have a strong role in projects. Give them access to training that will hone their skills. Next, assign them tasks that will help them grow in areas they are interested in. To maintain their confidence, delegate specific tasks step-by-step. Don't leave them to sink or swim on their own but provide support at every phase. In this way, you set them up to succeed and can delegate more responsibility gradually.
Connect with Each Family Member
Empower your family members' confidence by being supportive. Practice good listening skills by listening to their concerns and acknowledging their contributions to the family business. (More on building your listening muscle here.) As the family business manager, you will have influence over roles and task assignments in the business. You can use this to assign family members work that they excel at and are interested in. This will build their confidence and motivate them to do more.
Goals and Expectations
You should have clear cut goals and expectations for each individual in the family business. To feel empowered, each team member must know the goals in their piece of the business as well as overall goals. In your family meetings, you can clearly share the short and long-term plans for the business. When everyone is clear on what is expected of them, you can give objective feedback. On a regular basis, let your family member know how they are doing, if they are on track and where they can improve.
Your goal as a family business manager is to create an environment that encourages your team members to grow and learn new skills. Provide them with all the information they need to successfully fulfill their role in the family business. Only give your advice when it's needed or asked for.  With open communication, you can be available for family members to seek more information and feedback. As your first-grade teacher said, "The only dumb question is the one you don't ask."
As a successful family business leader, you need to know how to empower other family members to discover and hone their strengths. You should help them become more confident in their current skills and develop new ones to grow their role in the family business.